Press Inquiries:
Contact: press@elsewhere.io
Featured Press:
Globetrender: "Is Elsewhere the most ethical travel booking platform in the world?"
Away's Here Magazine: "Meet the Travel Company Lifting Up Local Businesses"
Authority Magazine: "Alexis Bowen of Elsewhere On How To Create A Travel Experience That Keeps People Coming Back For More"
Full-Time Travel: "Creating Positive Impact Through Travel, With Elsewhere"
Skift: "Lonely Planet Buys Local Experts Site Elsewhere for Trip Planning"
Phocuswire: "Lonely Planet acquires trip planner Elsewhere"
Canva Commercial, featured on primetime television globally: "Elsewhere Design Stories"
Startup Nation Podcast: "Startup Nation Radio: The Founders of Elsewhere Travel, a New Vacation Model"
Tripadvisor: "Creating a positive impact through travel: an interview with the founder of 'Elsewhere'"
The Points Guy: "This new travel company will pair you with an expert local guide to plan the trip of your dreams"
Canva: "Start-Up Success: How Two Inspired Entrepreneurs Built A Travel Business In A Pandemic"
Matador Network: "Connect with in-country experts to craft a personalized, sustainable travel experience"
The New York Times: "Make Way for the Travel Agents. Again."
Skift: "The Travel Advisors Leading the Overtourism Fight for a Post-Pandemic Era"
ASTA, American Society of Travel Advisors: "Rise of Regenerative Travel"
TravelAge West: "International Travel Restrictions Are Loosening – What Happens Next?"
Well+Good: "Why There's a Post-Quarantine Demand for Travel Agents"
Forbes: "Lifted Travel Restrictions Drive The Rise Of Mommy And Me Travel"
USA Today: "What to pack for your first vacation after pandemic quarantine"
USA Today: "Just as 9/11 changed travel forever, so has COVID"
The Washington Post: "What to expect if you're traveling this summer"
About Us:
Modern travel planning with local experts. Remarkable places. Wildly unique experiences. Positive impact travel.
We connect travelers to the best local travel companies to plan and book tailor-made trips.
Mission:
Elsewhere is on a mission to make tourism better, more sustainable, and more ethical for travelers and the destinations they visit.
Quick Facts:
Elsewhere LLC, referred to as "elsewhere"
Incorporated: United States
Founded: April 10, 2021
Destinations: 45
Local Experts: 28
Women owned/led: 60% of Local Expert Network
Certifications: B Corp Pending
Quotes & Taglines:
"Better trips for you, better trips for the world."
"Travel like a guest of the destination, not a tourist on vacation."
"When a destination thrives, so does your experience there."
"Trips you couldn't plan, even if you wanted to."
Articles
What is a Direct-to-Local Booking Platform?
Sustainable Travel v s. Responsible Travel: What's the Difference?
Social Media
Founders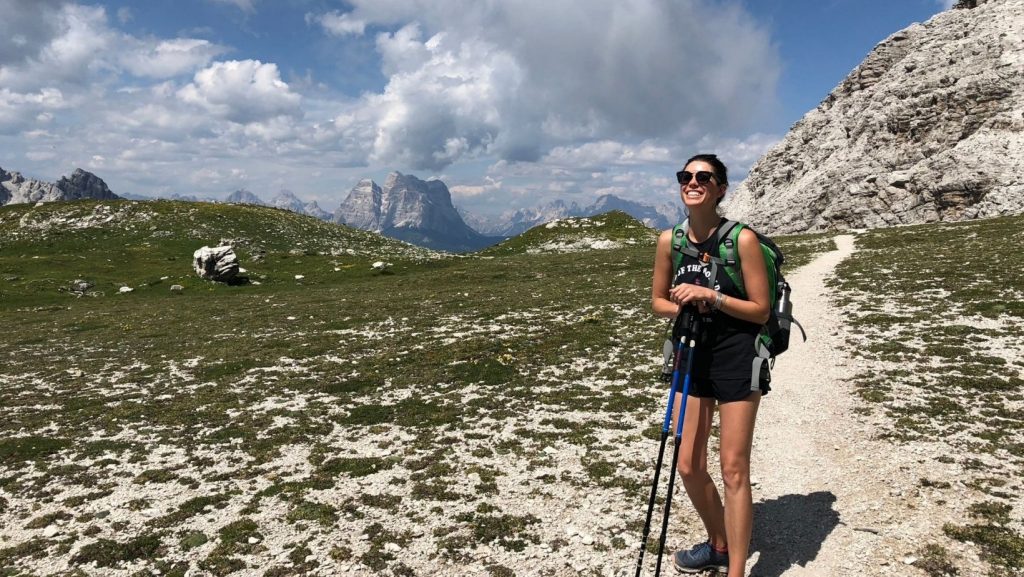 Alexis Bowen worked in travel operations and logistics for nearly a decade before pivoting to tech. Her experience lies in building and growing businesses, and she successfully lead the US expansion of a French travel tech start-up, growing revenue to $10 million in two years. Alexis manages business development for Elsewhere, including partnerships, marketing, PR, and client services. Alexis started traveling at a young age, embarking on her first international solo trip at 13 years old, and she hasn't stopped since. Currently, she splits her time between France and the United States.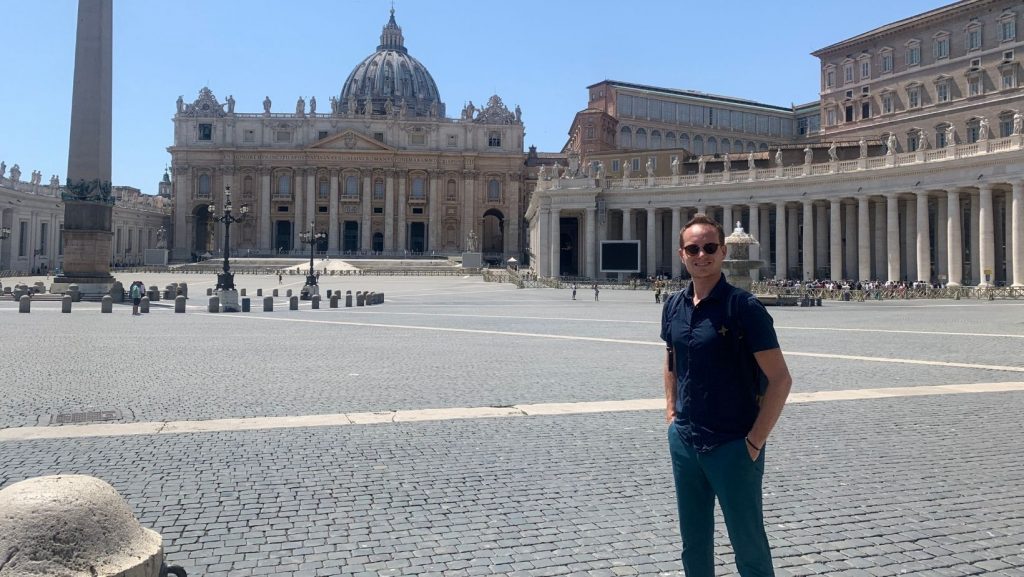 A travel industry veteran, Craig Zapatka knows the nitty gritty of on-the-ground travel after nearly 10 years working as a tour guide for industry juggernauts like G Adventures, Intrepid, and Butterfield & Robinson. Thanks to his experience, Craig has forged close, personal connections with hundreds of on-the-ground suppliers worldwide. At Elsewhere, Craig manages the local expert network and is an active member in the sustainable and responsible travel community. A polyglot who speaks four languages, Craig has called Peru, Brazil, Thailand, France, and the US home.
Logos

Our Sustainable Commitments
Local Economies:
On average, as little as 10% of money spent on a typical vacation is actually invested back into the local economy. Our direct-to-local model allows 87% of your trip dollars to stay in the destination, empowering its communities with long-term, locally based income.
Social Fairness:
We privilege women-owned businesses, and projects that employ underrepresented members of society, while our Elsewhere Charter ensures that guides and drivers are paid proper wages and work in safe conditions.
Environmental:
Carbon offset (including international flights): We offset your entire trip using the UNFCCC Carbon Offset Platform. Elsewhere selects CERs that meet the highest level of environmental integrity.
Plastic clean up: For every Elsewhere trip, we remove 2.2 lbs of plastic (the equivalent of 50 plastic water bottles) from the ocean with our partner, Plastic Bank.
Plant a tree: For every traveler that takes a trip with us, Elsewhere will plant 10 trees through our partner, Eden Project.